Ausschreibung für Studierende:
Teilnahme an der Ausgrabung am Zionsberg in Jerusalem im Juli und August 2018!
Liebe Studierende,
Am Südhang des Zionsberges in Jerusalem wurden in Altgrabungen drei antike Stadtmauern entdeckt: Die älteste stammt aus der Eisenzeit, eine weitere wurde in herodianischer Zeit gebaut und die jüngste legte man in der byzantinischen Zeit (1. H. 5. Jh.) über die herodianische Mauer. Das DEI hat die einmalige Chance an dieser Stelle und neuerdings auch im benachbarten 'Griechischen Garten' der antiken Stadt Jerusalem die zeitgleichen Siedlungsbereiche zu ergraben. Wir konzentrieren uns dabei auf die Untersuchung der innerstädtischen Wohnbereiche, um das Alltagsleben der historischen Stadt Jerusalem zu erforschen.
Die diesjährige Ausgrabungskampagne wird von 1. Juli bis zum 11. August 2018 stattfinden. Sie sind herzlich eingeladen, teilzunehmen!
Bei der Grabung handelt sich um eine Kooperation zwischen dem Deutschen Evangelischen Institut für Archäologie und der Hebräischen Universität von Jerusalem.
Mit uns zu arbeiten bedeutet:
Wir stellen Unterkunft von 1. Juli bis 11. August und Verpflegung auf der Grabung
sie bekommen ein Zertifikat Ihrer Teilnahme
Wenn Sie an unserer Ausgrabung teilnehmen wollen, schicken Sie bitte Ihren Lebenslauf und ein kurzes Anschreiben an die unten angegebene Adresse. Grabungserfahrung ist erwünscht, aber keine Voraussetzung.
Bewerbungen und Nachfragen bitte folgende Adresse: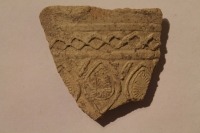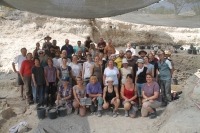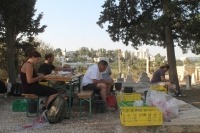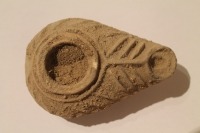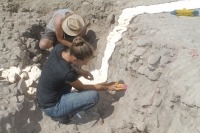 VOLUNTEERS WANTED!
Join the archaeological excavation of the GPIA on Mt. Zion in September 2017!
The German Protestant Insitute for Archaeology (GPIA) is looking for volunteers to support our extraordinary excavation on the southern slopes of Mt. Zion next to (within) the Protestant Cemetery.
Previous excavations have uncovered three ancient city walls – from the Iron Age, the Herodian Period and the Byzantine Era – in the relevant area in the South of Mt. Zion. Through its new project, the GPIA has the great opportunity of excavating and researching the settlements inside those ancient city walls and in the 'Greek Garden', which were left untouched in earlier excavations. Therefore, the area in question preserves evidence for everyday life inside ancient Jerusalem.
This year's excavation season will take place from Juli 1st to August 11th 2018. And you are very welcome to join us!
We are digging from 6 am to 2 pm every work-day (So-Thur). Additional help afterwards (around one hour) for washing pottery etc. is highly appreciated.
You can join the excavation partly, too, and support us not for the whole time but for certain days or weeks.
The official languages in the field will be English and German.
Prior archaeological experience is welcome but not required. We are looking forward to welcome you in our team!
To join the excavation and for further information please adress:
Senior-Volontäre
Wenn Sie sich für die Prähistorie und Jordanien interessieren, eine sehr gute gesundheitliche Verfassung und eine tolle Kondition, sowie Spaß an körperlicher Betätigung haben, zwischen 16 und 65 Jahren alt sind und es gerne richtig schön heiß haben, kann Ihnen die Grabung in Jerusalem ein unvergessliches Erlebnis bieten. Spezielle Fachkenntnisse oder Ausgrabungserfahrung brauchen sie nicht mitzubringen (obwohl es von Vorteil ist), wohl aber eine gute Portion Abenteuerlust und Neugier auf Fremdes.
Die im Buch Archäologie der biblischen Welt, UTB-Taschenbuch 2394, Göttingen: Vandenhoeck & Ruprecht 2003 (Nachdruck 2004; Neuauflage 2005), enthaltene Einführung in die Grabungstechnik (Kap. 6) und die Hinweise zu Geschichte und Kultur Palästinas (Kap. 9) sollte Volontären/Volontärinnen nicht unbekannt sein.
Möglichst frühzeitige Bewerbungen richten Sie bitte an die Thomas-Morus-Akademie, die regelmäßig Grabungsreisen für (Senior-)Volontäre anbietet. Siehe: TMA Bensberg