Lea Estelle Thierry, M.A., erstellte 2016 eine umfangreiche Bauaufnahme der Anlage, legte eine Schadenskartierung. Ein Vorschlag für ein Schutzdach ist am Ende der Seite zu sehen.
Die Ergebnisse der Bauaufnahme und der Schadenskartierung sind hier als PDF downloadbar.
Detaillierte Schadenskartierung
Lea Estelle Thierry managed in 2016 a scientific architectural survey and wrote a report about damage assessment. Also, provided a suggestion for a possible protective roofing – Images of that can be found below, at the end of this page. 
The reports are available (in German) as PDFs.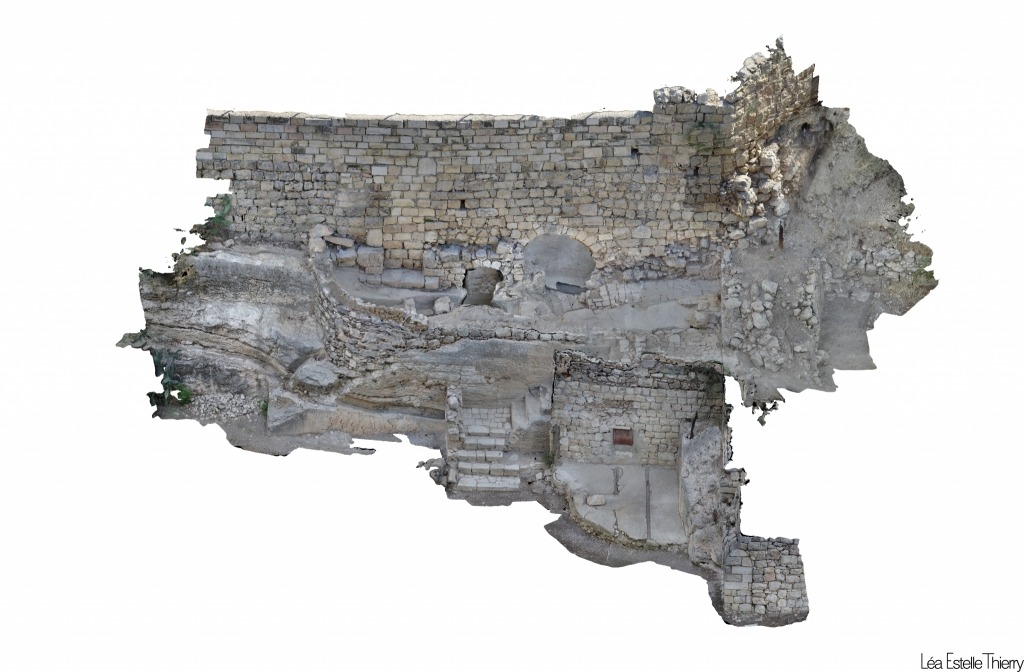 Bauaufnahme – architectural survey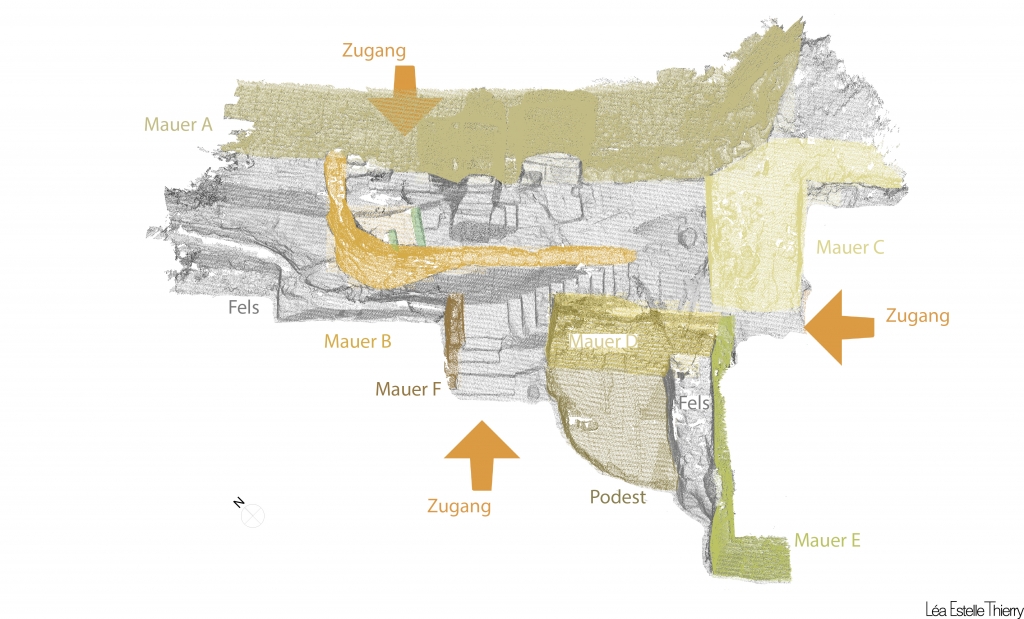 Vorschlag für ein Schutzdach. Auf Bild klicken für große Version.
Proposal for a protective roofing. Click image for large version.