Am südwestlichen Abhang des Zionsberges liegen die beiden Grabungsbereiche des DEI Jerusalem, der anglikanisch-preußische Friedhof (Areal I), der Mitte des 19. Jh. eingerichtet wurde, und nördlich angrenzend auf dem Weg zur benediktinischen Dormitio-Abtei der 'Griechische Garten' (Areal II).
Die besondere Bedeutung des Grabungsprojektes ergibt sich aus der einmaligen Chance, die verschiedenen antiken Bebauungsphasen Jerusalems in einem ungestörten archäologischen Horizont ohne moderne Überbauung oder Umgestaltung erforschen zu können. Das Gelände des 'Griechischen Gartens' grenzt unmittelbar an die Doppel-Miqven-Anlage des Zionsfriedhofes, einem beeindruckenden Zeichen jüdischer Religiosität aus der Zeitenwende. Daher gehören beide Bereiche nicht nur geografisch, sondern auch von ihrer ehemaligen Interaktion zusammen.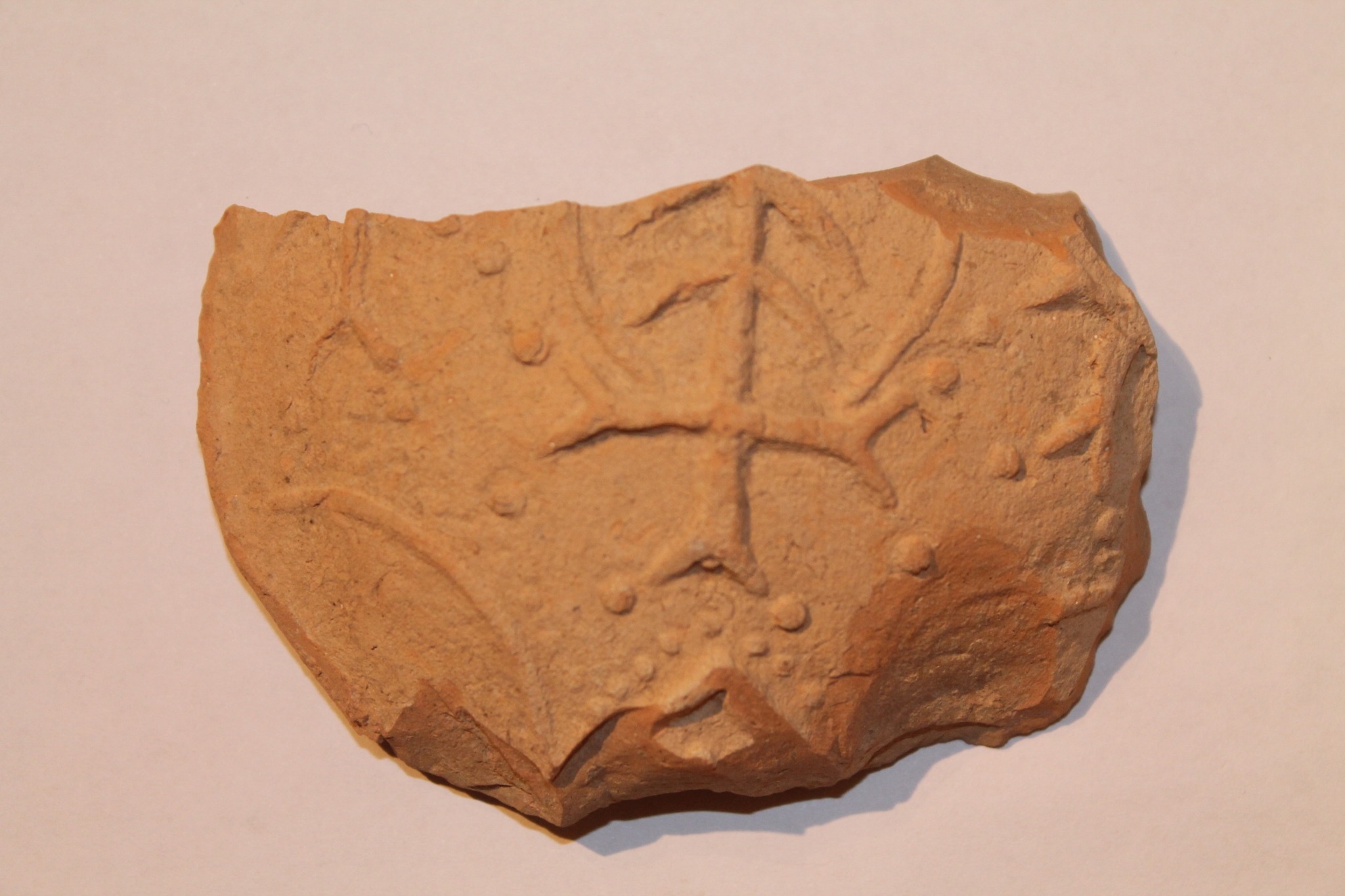 Die 2015 begonnenen Grabungskampagnen des DEI auf dem südlichen Zionsberg im Bereich des Anglikanisch-Preußischen Friedhofs setzten die Grabungen an gleicher Stelle aus dem 19. und 20. Jahrhundert fort. Daher war 2015 bereits bekannt, dass sich drei übereinander liegende Schwellen von Stadttoren und eine ältere Stadtmauer, die in der Eisenzeit, im Altgrabungsbereich befanden. Während der Eisenzeit, der hasmonäischen-herodianischen Periode und in der byzantinischen Epoche umschloss eine Mauer das Stadtgebiet Jerusalems am Zionsberg.
Die 2015 begonnenen Ausgrabungen hatten die Erforschung der antiken Innenstadtbereiche im Anschluss an die bereits bekannten Stadtmauern zum Ziel. Erwartet wurden in der angrenzenden Neugrabung dementsprechend auch mindestens drei Siedlungsschichten, die mit den jeweiligen Stadtmauern in Verbindung stehen. Um diese Kulturschichten zu untersuchen, stehen mehr als 80 qm² bisher archäologisch unberührten Geländes im Anglikanisch-Preußischen Friedhof zur Verfügung. Das Grabungsvorhaben verspricht deshalb einzigartige Zeugnisse zur Jerusalemer Stadtgeschichte aus den letzten 3000 Jahren.
Zu weiteren Informationen gelangt man hier: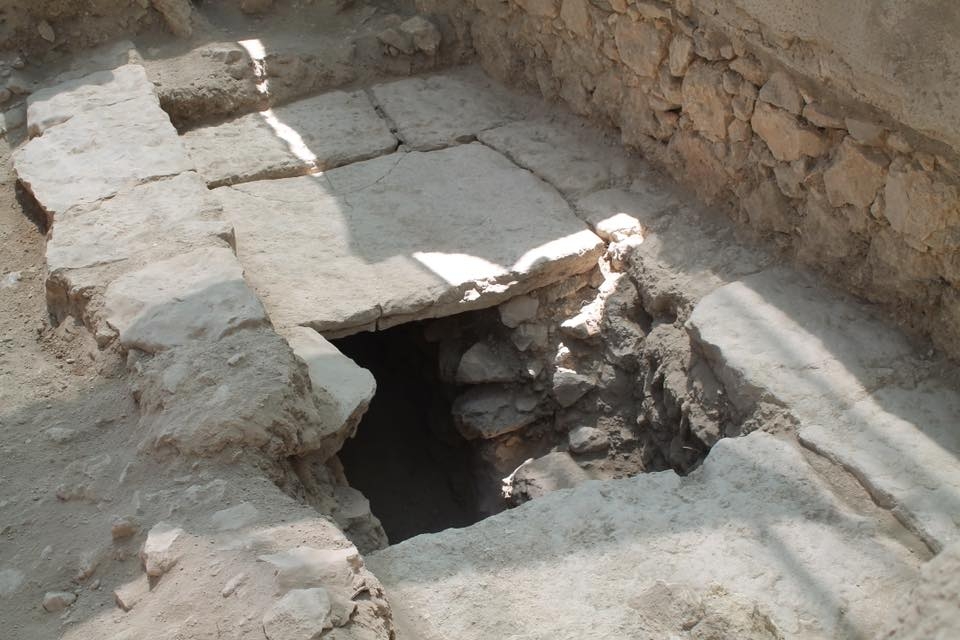 Along the southwestern slopes of Mount Zion lie the excavations of the GPIA Jerusalem. Area 1 is located in the Anglican-Prussian cemetery that establishes on the slopes in the 19th century. Area 2 is located north of the cemetery, on the way to the Benedictine Dormitio Abbey. Those excavation provide a unique opportunity for archaeological research of remains of several eras of Jerusalem. Undisturbed by modern construction and the cities development.
Directly north of a double-miqve, an impressive testimony of Jewish life during the turn of eras found in the Protestant Cemetery, lies the "Greek Garden". Thus, both areas are not only interconnected geographically but also by historic interaction.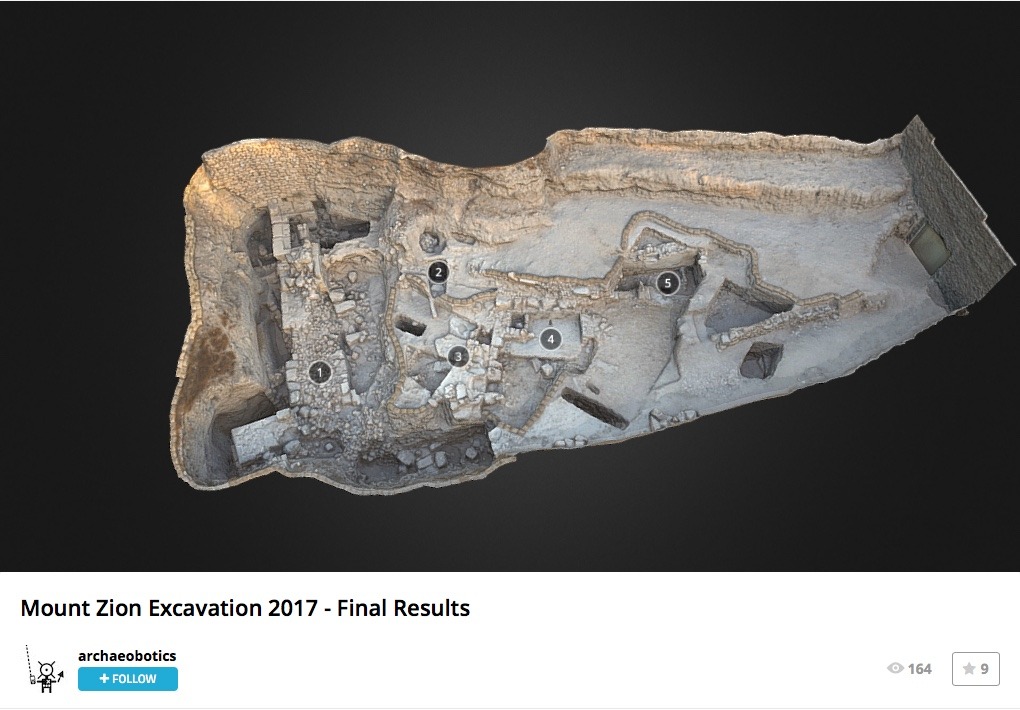 The excavation of the GPIA in the Anglican-Prussian cemetery follows those conducted in that area by Bliss and Dickie during the 19th and Bargil Pixner in the 20th century. From this older excavations, three succeeding thresholds representing the gates of three eras as well as the remains of an iron-age city wall were already known to be expected. During the Iron-Age, the Hasmonean-Herodian period and the Byzantine era, Mount Zion was included in the city's defences.
It is the goal of the GPIAs excavation that started in 2015 to explore the settlement structures of the city of Jerusalem inside these city walls. Based on the dating of the gates and city wall, the team expected at the remains of contemporary settlements in the area. More than 80 m2 of untouched, unexcavated terrain in the Protestant Cemetery and more than 150 m2 in the Greek Garden promise a unique possibility of a deeper insight into Jerusalem's history of the past 3000 years.
3-D Models of the GPIA's Mt. Zion Excavation Project under: https://sketchfab.com/archaeobotics/collections/mount-zion-cemetery-jerusa-lem-israel © GPIA/Jochen Reinhard.
Learn more: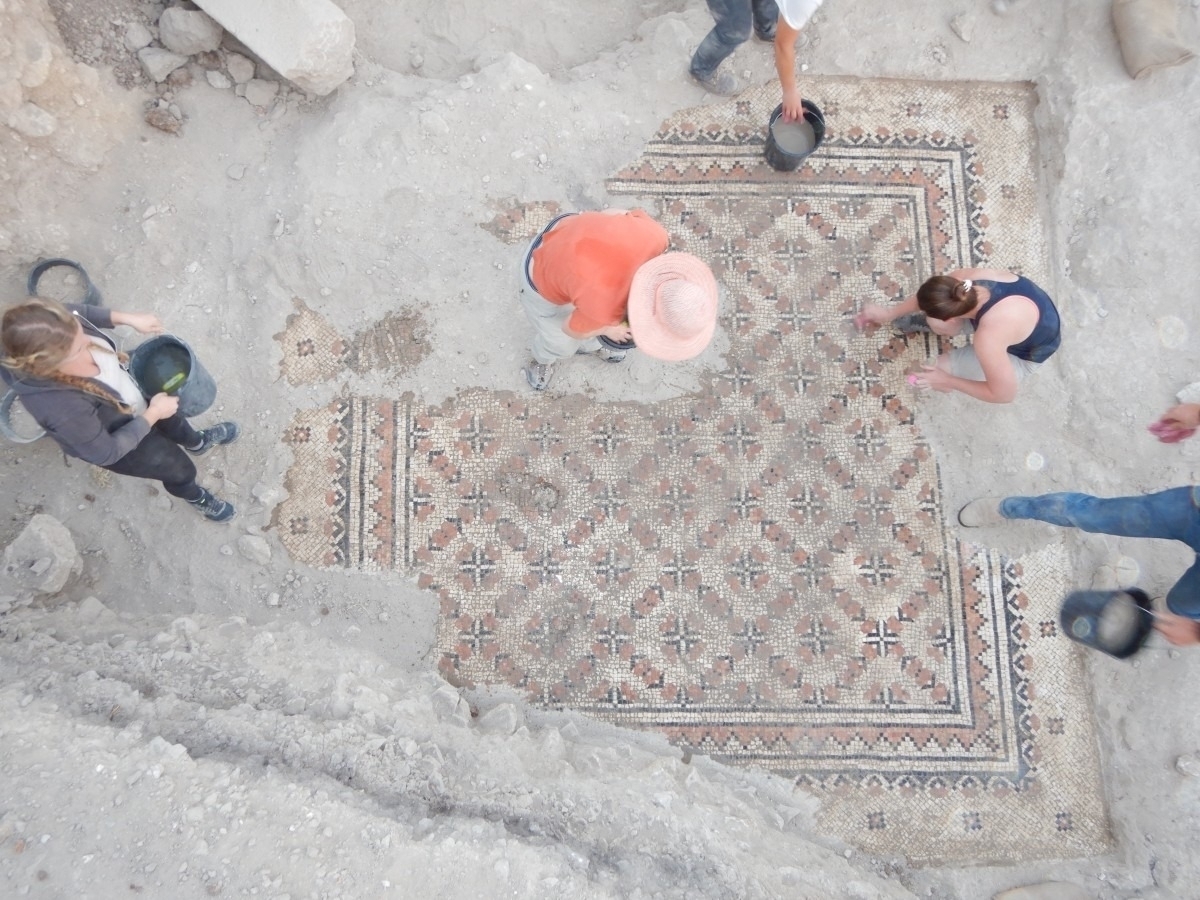 2015 Reinigung der Altgrabung
2015 Cleaning of the old excavation area
2016 Abnahme der modernen Schuttschichten
2016 Removal of the modern fill
2016-2017 Bauaufnahme der Miqvaot
2016-2017 Architectural building survey of the Miqvaot
2017 Archäologische Erkundung des byzantinischen Stratums in Areal I
2017 Excavation of the Byzantine level in Area I
2017 Tiefschnitt in Area II
2018 Archäologische Erkundung des 'Griechischen Gartens' (Areal II)
2018 Archaeological exploration of the 'Greek Garden' (Area II)
2020 Einrichtung eines archäologischen Parks
2020 Establishment of an archaeological park