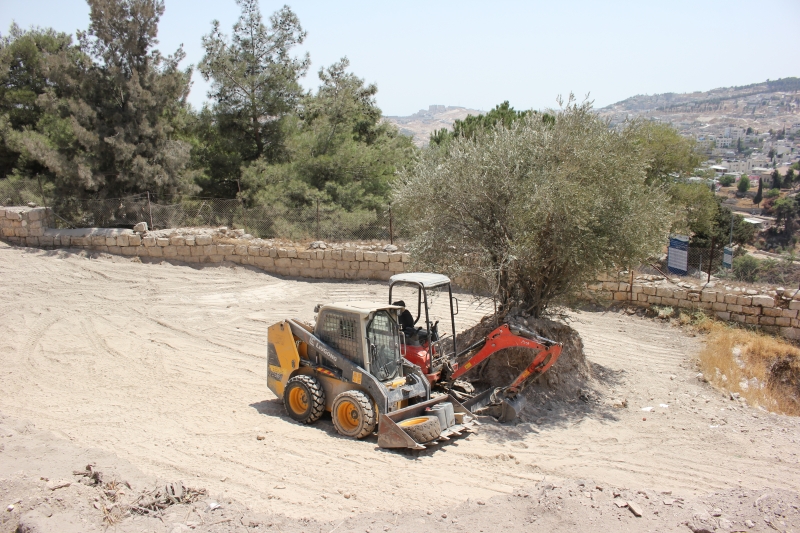 Preliminary Campaign Spring 2016
During a preliminary campaign in May 2016 the area of the Anglican-Prussian cemetery was prepared for the excavations in September 2016. The work was funded by the Friends of the Institute for Biblical Archaeology Wuppertal.
Excavators have been used to remove 1 m high sections of modern debris along the cemetery walls. The material removed is modern and of no archaeological value.
After the work with excavators was finished the areas for the excavations in fall 2016 had to be chosen. Therefore, soundings have been excavated until byzantine levels were reached. After that, excavators were used again to remove more of the modern topsoil accumulated in the 20thcentury AD.